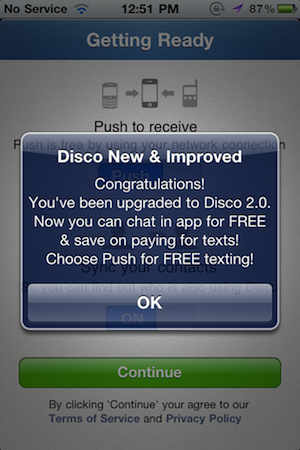 A while ago rumors surfaced that Google's Slide team has developed a new group messaging app known as Disco. It was also found that website, Disco.com was associated with the app, but Google refused any comments on the rumors.
A couple of weeks ago, an Android version of the application were released.
Since yesterday, users may have found that the application has been upgraded to version 2.0. Still, Google refuse any comments on the app and service.
With the first version of the application, users may have found that the app relied on SMS alone. Version 2 now adds the ability for users to move away from SMS and make use of Push notifications to receive messages.
Why Google do not promote the service or refuse to comment on it remains a mystery, but the new version of the app comes highly recommended!
image source TechCrunch