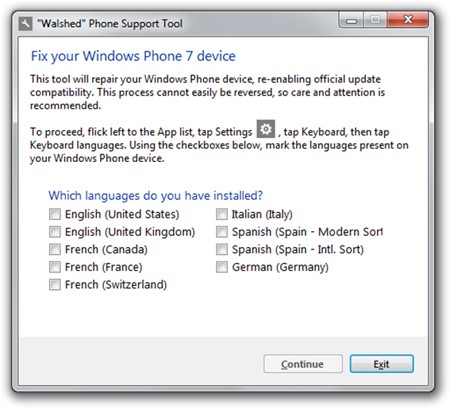 As many Windows Phone users know, there are a number of good reasons to rooting your device, but there are downsides too. Users who have unofficially patched their devices will no longer have access to updates in order to get the latest builds for that expensive handset.
There is good news for users who already took the plunge into the dark world of rooting! A new ChevronWP7-tested, Microsoft-approved program will assist in fixing your device and set things right.
For those making use of the new program, don't worry if your new official update does not appear immediately after making use of the program. The developers stated that the availability of the build depends on carrier approval and may take some time before it is active on your device.
For more information on this new program you may visit walshie