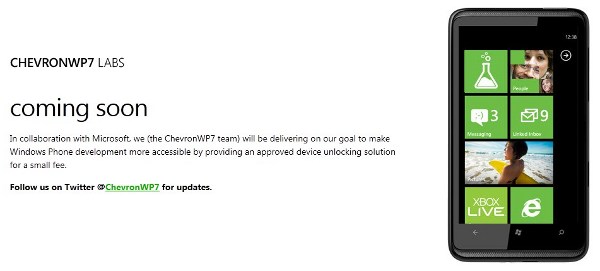 For some time we knew that the Windows Phone team had a good relationship with jailbreakers from ChevronWP7, but we just did not know how good the relationship really was, until now.
It was recently announced that ChevronWP7 Labs would soon launch with the approval of the Redmond company, which will allow Windows Phone users to load homebrew apps on their phones.
Unfortunately, the services offered by ChevronWP7 will not be free and users will be required to pay a fee via Paypal. But, we are sure that a number of users will have no problem to pay this fee in making use of the new services offered by the jailbreakers!
via Engadget