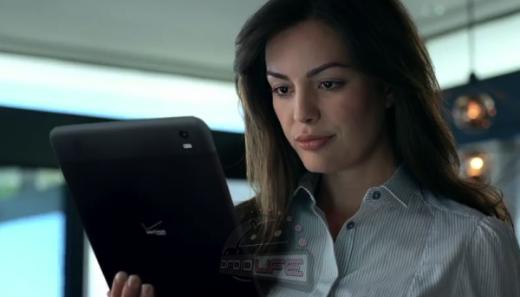 How did Verizon manage to leak a video on its Youtube channel of an unknown upcoming tablet? Droid-Life readers recently spotted the video on Youtube, before it got pulled, featuring a mysterious new Honeycomb tablet.
The screenshot above was taken from the video and shows the new tablet featured in the video.
The features of the device showcased looks quite a lot like many design features of the Xoom tablet. Could this perhaps be the Xoom2?
Well, we don't know, it could be just about any tablet. Now, if we could have seen the video before it was removed by Verizon!