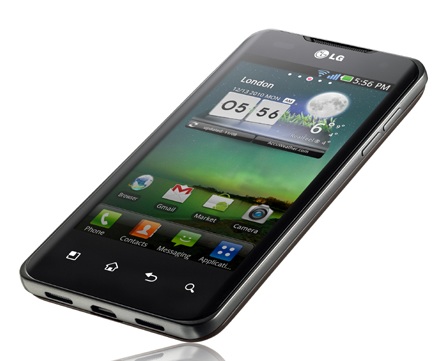 LG announced the release date of their long awaited Android-powered Optimus 2X smartphone. The new device will go on sale in Europe in January 2011, but LG refrained from revealing pricing information.
Rumors in tech circles are doing the rounds that the device will go on sale at $720.
The release of their smartphone, which is the first handset to pack a Tegra 2 chipset and featuring a 1 GHz dual core processor, was announced earlier this year.
With the added processing power, the device will be capable of 1080p video playback with no lag on its 4-inch, 800×480 screen.
The company also revealed that users can make use of the HDMI connection to play Android games on a larger screen, using the phone as a controller.
The device boasts with 8GB internal storage, along with front and rear cameras, 8 and 1.3 megapixels respectively.
The smartphone will be powered by Android 2.2 (Froyo) operating system with a version 2.3 (Gingerbread) to follow.
No release date has been given for the United States or countries elsewhere.