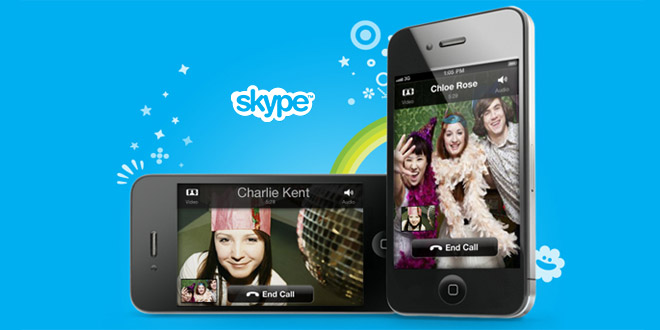 A new updated version of the free iPhone application for Skype will allow users make and receive video calls on their iPhones. Users of Skype will be in a position to use both Wi-Fi and AT&T's 3G cellular network.
It has been confirmed that FaceTime software, which comes with the iPhone will only work with Wi-Fi.
The app will be released on Thursday and will be available through Apple's iStore. For the first time, users of the iPhone will be able to make free video calls to other Skype users who are using the application or have access to the feature using Skype on their computer or video phone.
iPod Touch users will be able to make video calls using Wi-Fi.
According to Skype, the app allows the iPad and previous-generation iPod Touch to receive video calls as well.
The company said that in the first half of 2010, video calls made up 40% of all minutes spent using Skype's free calling service.
The iPhone 4 was the first iPhone to include a front-facing camera for purposes for video chat. The device came with software, FaceTime, which enables users to make video calls to others who have the iPhone 4, the latest iPod Touch or a Mac Computer. Unfortunately, FaceTime does not work over cellular networks and does not allow calls to Windows-based users.
Skype was not the first third-party application that allowed free video calling over the AT&T's cellular network. Applications like Fring and Tango offered similar capabilities, but neither has close to the same number of users Skype has.
On average, around a number of 124 million people make use of Skype on a monthly basis. The total number of registered users, however, is four times that number.
The information of the new application was leaked over the weekend when Skype published an FAQ section, which was picked up by a number of tech users before it was removed. The news quickly travelled around the world keeping a large number of iPhone users in suspense.
The big question now is when will an application become available to millions of BlackBerry users?