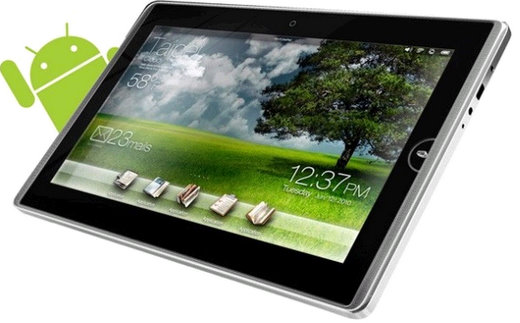 With the tablet market getting bigger and bigger after the iPad successfully created it (or better said, revived it, as there were tablets even a decade before it), most smartphone and computer manufacturers want to get in on the game. Lenovo is one of the most popular laptop manufacturers, and just a while back, they announced their LePad, a new competitor to the iPad, Galaxy Tab, Blackberry Playbook and a heap of other devices.
Unfortunately, not much is known about the device, but leaked information and videos tell us that the tablet will run Android with a custom skin (a definite step up from the proprietary Skylight OS Lenovo thought of using in the beginning), will have a 10 inch display and feature a fast processor, most probably something like the Snapdragon or faster. Many are hoping for the NVidia Tegra 2 SoC, but that may not happen if Lenovo decides to make this tablet cheaper than the iPad or Galaxy Tab.
There is a video of a pre-production unit that you can watch to get a general idea of the performance and interface, and overall it seems like the LePad will be a capable device. The demo unit had a mini USB, mini HDMI and a 3.5 mm headphones jack, along with 2 cameras on the front and back – all pretty much necessary features for a modern tablet that wants to be competitive. The look of the LePad is very much like the iPad's, with rounded edges, thick screen borders and rounded back.
One of the highlights and special features of the LePad is its ability to be docked and act as a screen for a separate netbook device, but it's still unknown whether it will still be powered by the ARM CPU in the LePad (which would make it much cheaper) or have a powerful processor, memory, HDD and video of its own (which would make it more powerful). Nevertheless, it is a great idea, and I hope they go for the cheap keyboard only version.
Overall, the LePad should be yet another great choice in the tablet world. Although it's nothing revolutionary, if priced right, it may provide a great competition to the other devices on the market.