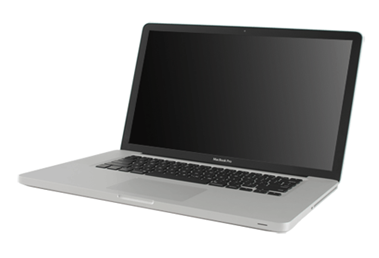 The Apple MacBook Pro does not need any introduction because of the reputation it has in the technology market. Being so popular in the technology market the Apple MacBook Pro Spring 2010 is also one of the watched out gadgets as there are many more people dying to get their hands on this little device. To get into the review of Apple MacBook Pro Spring 2010 is very fast compare to any of the earlier models and it has a great looks which mean that you can make heads turn around you as you carry it in your hand or when you are using it in public places.
Apple laptops are always considered as the best in the business, but Apple MacBook Pro Spring 2010 is the latest offering from Apple and they have tried to bring some improvements to their laptops. To begin with the looks, Apple MacBook Pro Spring 2010 does not have anything new in it. It has the same aluminum construction and large glass multitouch trackpad which is quite popular all over the United States. However, there have been many changes that have been made inside the laptop that you should watch out for.
The Apple MacBook Pro Spring 2010 is available in two models which come in 15 inch and 17 inch models. In the earlier MacBooks you see Core 2 Duo processors, but Apple has gone one step ahead this time and used Intel's latest Core-I CPUs to make the entire browsing and computing experience better.
The 15 inch Apple MacBook Pro Spring 2010 is loaded with Core i5 or Core i7 which has a clock speed of 2.66 GHz. It also has a 4GB RAM and 500 GB HDD along with NVIDIA GeForce GT 330M for the best graphics if you want to do more with your Apple MacBook Pro Spring 2010. To make it more better the graphics card also has Intel GMA 4500MHD. In both the versions, you will get OS X 10.6.2 Snow Leopard.
To make this laptop one of the best available in the market, Apple has gone ahead and added many additional options and features like crisp stereo speakers, firewire 800 card reader, 2 USB slots, and Wi-Fi. The Apple MacBook Pro Spring 2010 also has automatic graphic switching option which is very rare in other laptops available in the market. This feature helps the laptop to make the best use of the processor and at the same time save battery for optimum use.