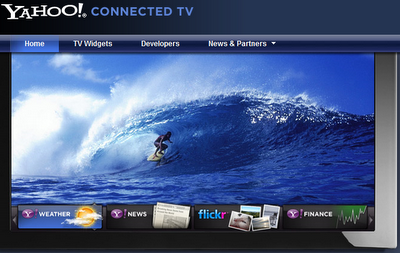 According to a recent report in the Wall Street Journal, Walt Disney Co and Yahoo! is in discussions on allowing content from some of Disney's television networks to be available on television sets embedded with Yahoo's Internet-TV software.
Disney is in the process of possibly creating widgets for its popular ESPN, ABC and Disney Network channels that would pipe content to Yahoo-connected television sets. According to information received, these widgets will be made available at no costs to consumers.
The report in the Wall Street Journal also mentioned that News Corp is in discussions with companies such as Samsung Electronics about licensing television shows and movies from 20th Century Fox's library for inclusion on tablets and Internet-connected television sets.
The report has not yet been confirmed by Disney and Yahoo!.
The race for Internet-connected television sets are nothing new, with the trends being set by Apple's Apple TV and Google's Google TV, which offer users its newly released Internet-connected television sets with access to a number of free and paid content online.
Internet-connected television technology has proved to be a successful venture in the United States, United Kingdom and Europe. It is not surprising that a number of media companies would want to jump the train in order to get into the profits that are to be made from this technology.
Although still in its early years, the technology still is experiencing some hiccups in certain areas. One example is Google TV's software which is still experiencing technical problems. Upgraded software should be released soon in order to address the problems faced by manufacturers of the devices.
Yahoo!, in the meantime, will be pushing for its deal with Disney in order to get a good head start against its competitors. The deal could push Yahoo! into a brand new league of competition if completed successfully, analysts said.