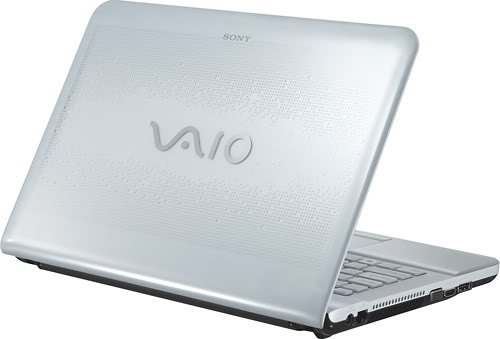 Are you looking for a laptop that not only look good but performs well over regular laptops?
If we are talking about some of the best laptops in the market in recent times then we have to talk about Sony VAIO EA24FM/W which is a very comfortable and feature-packed laptop that will give you more than you imagine. The laptop on the outer side is very eye catching and therefore anybody will fall in love with the sleek design. On the inside, you will find that Sony has lived up to the reputation as one of the best laptop makers in the world.
The Sony VAIO EA24FM/W is almost the same as the E line series that was launched by Sony a few months ago. The E line series of Sony has a bundle of the latest Intel 2010 processors along with best designed body for perfect computing experience.
The 14 inch Sony VAIO EA24FM/W is nothing short of what the Sony E Line Series is loaded with. Inside the dazzling looking body of this laptop you will find Intel Core i3 processor with clock speed of 2.27 GHz. To make it better the laptop has 4GB DDR3 RAM with 1333 MHz. To store all your files you have a 500 GB HDD. Sony has used the Intel HM55 chipset in this laptop to provide better overall performance from the device.
Since the laptop has iCore processors in it, users get Windows 7 Home Premium 64 bit operating system. The laptop is not very big like regular laptops but you can still enjoy the same fun that you get from regular laptops. The weight of the laptop is a bit on the heavier side and it weighs around 5 pounds.
However, on the outer side of the laptop you will find that the laptop has been designed beautifully and is available in different colors like pink, white and black. Sony has added a 16:9 aspect ratio screen to the laptop which has a 1366 x 768 pixel resolution to make the pictures look better and sharper. Hence, you can also enjoy some of your favorite movies on the laptop.
The stereo speakers are situated right above the keyboard and the keyboard is designed for those who love to type all day along. The Firewire and Bluetooth is missing from the laptop, but there are other regular options like USB, DVD burner, HDMI and ExpressCard slot which makes this laptop a complete package.