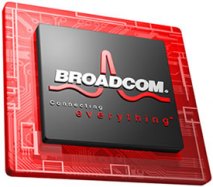 On February 9, 2011, Broadcom announced two new solutions that provide GLONASS support with GPS providing the first cost effective combination of system on a chip (SoC) solutions commercially available. GLONASS stands for Global Navagation Satellite System and is a Russian based system used for navigation. It is the Russian counterpart to the United States' GPS system.
System on a chip or (SoC) refers to integrating computer components or systems into one chip. Therefore, Broadcom's announcement indicates that both GLONASS and GPS systems have been integrated on a chip. The two systems using the new SoC solutions are the Broadcom® BCM47511 standalone GPS receiver and the Broadcom BCM2076 combo receiver with Bluetooth FM tuner.
As both feature the dual GLONASS and GPS, they contain nearly double the satellites used with the leading U.S. based GPS systems. Both the BCM47511 and the BCM2076 will have the capabilities of accessing 51 satellites with an additional three satellites being planned for the future. The additional satellites will help those who have been limited through interference with their GPS systems.
Broadcom defines the BCM2076 as a combination chip featuring GPS and GLONASS support and containing Bluetooth and FM capabilities. The BCM47511 solution is described as adding GLONASS functionality while ensuring it is pin-compatible to the BCM4751 GPS SoC solution.
The addition of GLONASS increases the amount of satellites each GPS receiver accesses increasing navigation routes, particularly in urban areas where GPS connectivity and satellite connections may be restricted by buildings or other structures. The new SoC solutions will be available for smartphones, PDAs, portable media players, portable navigation devices and mobile handsets.