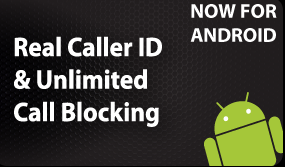 First Orion, creator of the Android and BlackBerry smartphones application PrivacyStar, announced the filing of more than 100,000 complaints with the FTC on February 9, 2011. According to a press release, the complaints were filed by PrivacyStar subscribers who say telemarketers are in violation of the Do Not Call Registry and Fair Debt Collection Practices Act.
PrivacyStar is a service that has multiple capabilities such as blocking unwanted callers, providing caller identification and allowing users to easily file complaints and reports on offenders who violate their privacy. Services provided by PrivacyStar include call blocking, sms text message blocking, caller id, caller lookup, smartblock, and do not disturb.
First Orion CEO Jeff Stalnaker said that though the company was aware of the need for a service like PrivacyStar they were surprised by the services reach. "With an estimated 150 million telemarketing calls being made daily in the United States and of those, as many as 20% may be Do Not Call violations, we knew there was a growing need for the PrivacyStar reporting function, but did not expect it to take off as it has," he continued. "We are now averaging over 10,000 complaints filed per month and the response from customers has been amazing."
According to the release, PrivacyStar expanded their service to include debt collectors who violated the Fair Debt Collection Practices Act at the request of their customers who sought after the service. First Orion reports that 25% of customer complaints are related to telemarketers in violation of the Do Not Call list while 35% of complaints are regarding violators of the Fair Debt Collection Practices Act. More than 100,000 complaints have been filed since PrivacyStar launched.