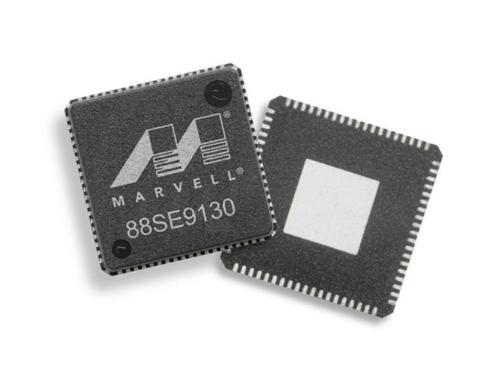 On February 14, 2011 at the Mobile World Congress in Barcelona, Spain, Marvell announced the first 'world phone' single chip solution for smartphones and tablet pcs. The new PXA978 chip is a 3G TD-SCDMA baseband that combines a 1.2 GHz application processor with advanced 3D graphics and a 1080p multimedia. The 3G TD-SCDMA which stands for Time Division Synchronous Code Division Multiple Access, will propel the design of 3G smartphones and tablets pcs worldwide.
Marvell Cofounder Weili Dai spoke about the new chip, "The quest to deliver seamless connectivity on a global scale requires fundamental breakthroughs in mobile telephony. I'm very proud of our engineering teams for continuously delivering some of the most innovative technologies in our industry." The new chip features a combination of 3G UMTS (Universal Mobile Telecommunications System) and the TD-SCDMA. The chip also provides high speed packet access support and is based upon the Kinoma platform.
Continuing, Weili Dai stated, "It's truly amazing that a tiny chip like the PXA978 integrates both 3G and TD-SCDMA basebands, a powerful application processor, all advanced 3D graphics capability, with a very low-power profile and affordable cost structure ideal for mobile devices, such as smartphones and tablets."
Additionally, the chip also boasts the first Mobile MMO, Avastar™ 88W8797, an 802.11n 2×2 dual-band Wi-Fi SoC designed to support high data rates for next-generation mobile devices. Marvell states that the new chip will support all OS platforms. Speaking of the Kinoma Platform, Cofounder Weili Dai concluded, "With the addition of Kinoma's elegant and intuitive software experience and integration of cutting-edge mobile technologies, Marvell has enabled the entire ecosystem – in both its depth and breadth – to convert conventional cell phones into multi-functional mobile gadgets ideal for gaming, video chatting, live news, and more.
"This small device has the potential to make a huge impact on our world. I envision that a true world phone will transform the global economy by lowering the cost and barriers to entry for billions more consumers and innovators."