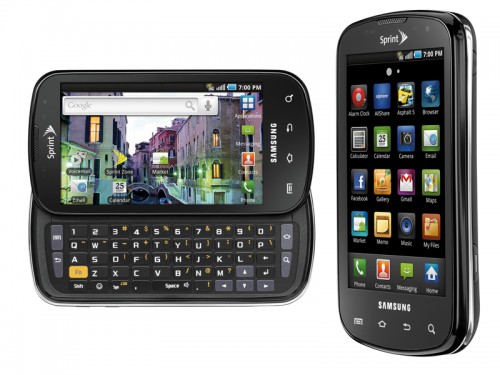 After announcing that Sprint and Samsung were racing the clock to release the Epic 4G update, Sprint announced they were pulling the update citing issues and conflicts with the SD card. On February 24, 2011, Sprint released the Samsung Epic Maintenance release: S:D700.0.5S.EB13 that was to upgrade the Google OS from Éclair to Froyo 2.2.1, provide improvements and enhancements to GPS, Bluetooth and overall OS performance as well as allow the ability to install several applications to external storage. After releasing the update, Sprint gave instructions on what to do should you experience data connectivity issues following numerous reports cited by consumers. The upgrade was subsequently pulled.
Sprint released the following instructions, "If you are experiencing issues related to data connectivity following the upgrade or SD card issues when attempting to access photos, music, etc. a hard reset has been reported to resolve the problems. A hard reset or downloading the update via Samsung's website will wipe the data on your device. You can backup your data prior to performing a hard reset or using the Samsung download with an application such as MyBackup Pro from the Android market. "
Those who used the update and are having difficulties can use the following steps provided on the Sprint community forum, to hard reset their device.
1. Power off phone
2. Hold the volume down, camera and power buttons until the system recovery screen appears.
3. Use the volume keys to scroll to wipe data/factory reset and select that option using the home key.
4. You will see a warning on the screen telling you that you are about to reset your phone and erase all your personal information.
5. Press the volume up key to proceed. Press the volume down button to exit and not reset your phone.
6. After the reset is complete, use the home key to select reboot system now.
7. Your phone will turn off and turn back on.
Since the release of the update, the Sprint community forums have been inundated with posts from users who are dealing with issues related to the update.