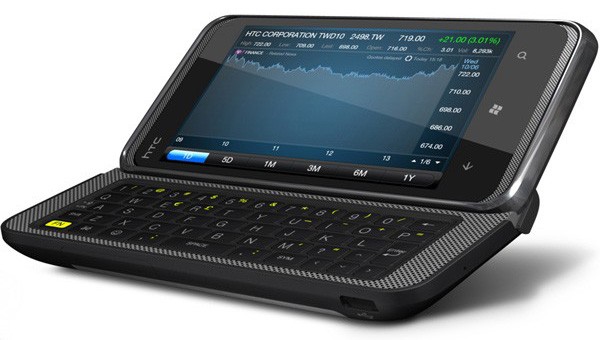 It's been clear that Sprint will soon reveal a new cell phone but the latest Tweet from the telecommunications giant indicates it may be a Windows Phone 7. The biggest hint comes from the official Tweet that reads, "Wouldn't it be great to have your phone integrated with your home game console, like Xbox? " The tweet included the hash tag #comebackfeb24.
The tweet has techies buzzing that the only cell phone that would connect with the game console is a Windows Phone 7. Windows Phone 7 is known for a gaming hub that lets you connect to Xbox. There is no doubt that the website: sprint.com/arrive will get tons of traffic tomorrow. It appears that tomorrow's big arrival will be a Windows Phone 7 CDMA ready HTC 7 Pro. The HTC 7 Pro is currently available in European markets and features a QWERTY keyboard with 400×800 display.
There aren't many mobile devices that are using Windows Phone 7 and at this point, all indicators lead many to believe that Sprint will join current WP7 carriers AT&T and T-Mobile and make the official Windows Phone 7 announcement tomorrow.
At the same time that Sprint is tweeting about their new phone, Microsoft announced they will release a minor update for their devices currently running Windows Phone 7. According to reports, some of those who received the new Microsoft Windows Phone 7 update found their devices bricked. After several days of reports, Microsoft announced they detected an issued with the Windows Phone 7 update. The problems were significant enough that Microsoft removed the update so that it may be repaired.
If you're interested in getting a Windows Phone 7 or any other handsets then check out Phones4u where they have plenty of cheap mobile phones on offer.