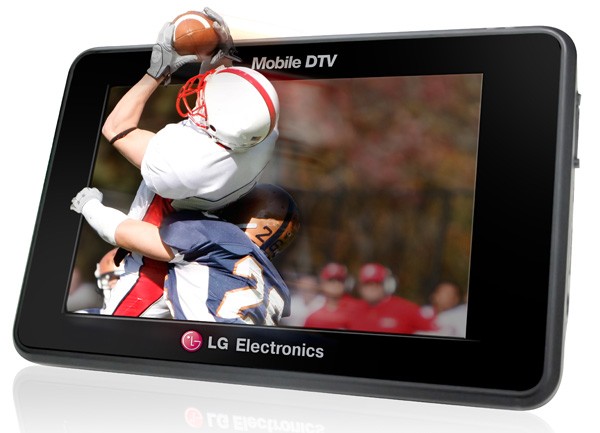 The consumer electronics show, held every January at Las Vegas, is a window on the technology that will punctuate the coming year.
Nvidia Tegra 2
There have been a lot of rumors about this platform in the past couple of months. At CES we saw it in real life. Just as Tegra 1 transformed computing, Tegra 2 seems all set to bring a sea change in the world of mobile telephony. It will improve tablet processing speeds as well. Forget the old, boring and slow mobile phones that took a day to start, and once started took another day to load applications, all the while suffering bad graphics. Tegra 2 has been specially designed for super phones—it will speed up the processing speed four times and at the same time give graphics an adrenaline boost. Multi-tasking will be a cinch.
LG Optimus 2X
LG showcased the very first phone which uses the Tegra 2 platform at CES. This phone is one of the slimmest and best-looking touch screen phones in the market. Soon it will be coming to India to pick up from where the Optimus 1 and other versions left off. It is speedy, has a longer battery life and can play flash games and web content smoothly. The screen is nice and responsive. It even has an HDMI port to connect to HDTVs and play content directly on the big screen in hi-def. We cannot wait to get our hands on this device.
Razer Switchable
We saw some real gaming devices on the opening day oftheCES2011.Razer showcased a hybrid concept console. It is somewhere between a Nintendo DS and a laptop. Lt has a full QWERTY keyboard, which can also be used as a handheld gamepad. It is powered by an Intel Atom processor and boasts a 7-inch display screen.
Dell Streak 7
These days on TV we see two people running around town with a tiny Dell tablet trying to locate each other. Well pretty soon you will find them holding a bigger tablet. Dell has introduced a bigger version of the Streak. It has a 7-inch screen instead of the 5incherandcomes loaded with goodies. To start with it is built around the recently launched Tegra 2 platform. The screen is good for a tablet and seems pretty good to work on. We liked its strong and sturdy built. As for its performance, we will read the verdict once it hits our side of town.
Intel Sandy Bridge 2nd Generation i-Core Processor i7 2720qm
Intel has just upped the ante with its new second genera¬tion i-Core processors. We got up close and personal when Intel displayed this prodigy at Vegas. This 2011 processor is the fastest commercial chip available at present, as per the company claims. In Excel tests the new i7 was 831 per cent faster than the last generation i7 processors. The new32nm processor architecture reduces power leakage and increases efficiency. It is also the first time where Intel has integrated the CPU and GPU in the same chip. This allows it to do stuff that earlier only a discrete GPU did.
Asus Eee Transformer
Don't be confused, this laptop won't get transformed into a killing robot overnight and take over the world instead this note¬book will break into two parts to provide superior portability. It is a top-of-the-line slate notebook: the screen and keyboard are detachable. The screen then can be used as a standalone tablet. It works on Android 3.0 operating system, can play HD videos and has a battery life of up to 16 hours. The 10.1-incher has a 1.2 MP camera on the front and a 5 MP one at the rear.
HP Photosmart Estation
This printing station is what just every e-home might have very soon. What this all-in-one printer has that others don't is the 7-inch touch screen tablet. Yes, you get a unique combo of an all-in-one and a tablet. And the tablet can be used to control the printer. You can view images on its large screen, and even browse the web and print directly. It can also perform its tasks wirelessly. To save paper, it can print both colour and monochromatic pages on either sides of the printing paper.
Sony Projector Camcorder Hdr-Pj50v
This Sony camcorder is a first of its kind. It not only lets you shoot your memories in Full HD but also allow you to project your moments and share it with the world anywhere, anytime. It is the in-built projection unit that this camcorder comes with that performs this task. Yes, we have seen a projector digital camera in the past from Nikon, but this is the first cam¬corder which comes with an in-built projector. The tiny projector unit is on the other side of the LCD Screen, It can record moving pictures in Full HD mode and has 220 GB on board hard drive to store them.
Samsung Sliding Tablet 7
This Samsung tablet which they introduced at the CES2011 is way different from the run-of-the-mill Android devices. One, because it incorporates a phys¬ical keyboard in the design. Yes, you read that right. Many people mentioned the lack of a physical key¬board as one of the biggest shortcomings of the tablet. The Samsung guys must have heard them. That is why they are out with a good looking 1 Cl¬inch tablet which hides a slide-down keyboard behind its gorgeous screen. What else distinguishes it from the current breed of tablets is the operating system it runs on: Windows 7. It can display HD imagery, weighs less than a kilo and comes in two variations of 32GB and 64 GB.