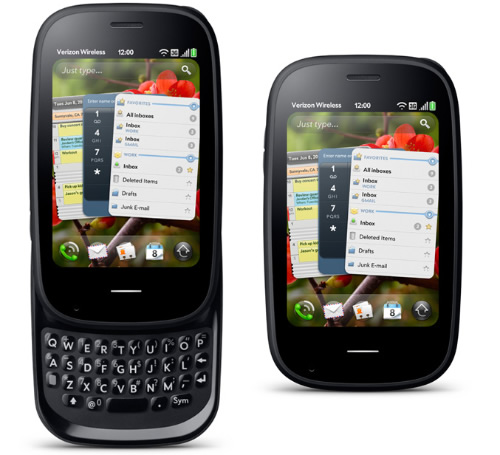 On February 15, 2011, Verizon announced they will sell the Pre 2 smartphone by HP for $150.00 beginning February 17th through Verizon stores and online. The Pre 2 smartphone is the first mobile device that will run on the HP webOS 2.0 platform. The new system allows fast and easy multitasking of many applications.
The Pre 2 smartphone features a 3.1 inch glass multi touch screen with a 24 bit color screen that features a 320×480 HVGA display. The phone is equipped with an QWERTY keyboard that slides out of the phone. The Pre 2 by HP is ready for multitasking and features built in integrations with HP Synergy. This enables users to instantly connect with their favorite social media networking groups including Facebook, Google, LinkedIn, Yahoo and Microsoft Exchange. The phone also features integrated IM, SMS and MMS.
In addition to social media networking features, the Pre 2 includes Bluetooth, 3G mobile hotspot capability, integrated email support for programs such as Google Gmail, push, Yahoo, and texting features through SMS and MMS. The email integration allows you to view all of your messages with one easy folder or if you choose not to combine the accounts you may view each one separately.
One of the greatest features of the Pre 2 may be the full HTML browsing capabilities. This lets users view websites in full screen mode as if they were looking at a computer screen. This feature allows users to accomplish more tasks in less time as they can easily view and see what they are working on or reading. The Pre 2 also features Skype mobile and easy access to the mobile music store for those who are using the Amazon MP3 app.
On February 17, 2011 the Pre 2 will be available for $149.99 after a $50.00 mail in Verizon Wireless rebate is enacted. You must choose a new two-year customer agreement in order to qualify for the rebate.