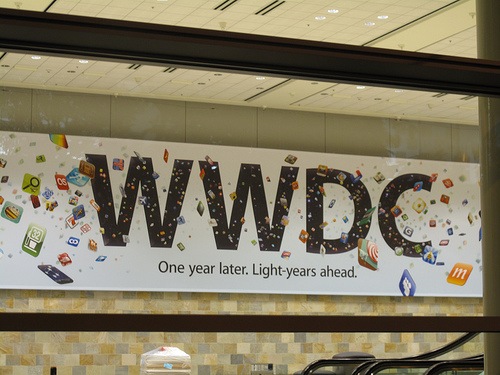 On March 28, 2011, Apple announced they will hold their Worldwide Developers Conference, WWDC 2011, beginning June 6, 2011 and ending on June 10, 2011. The five day conference will take place at Moscone West in San Francisco, California and promises to be a time where innovative technology is on display as Apple engineers will host more than 100 sessions, showing the newest advances in apps.
Senior Vice President of Worldwide Product Marketing for Apple, Philip Schiller stated, "At this year's conference we are going to unveil the future of iOS and Mac OS. If you are an iOS or Mac OS X software developer, this is the event that you do not want to miss."
Some of this year's Worldwide Developers Conference features include more than 1,000 Apple engineers that will provide analysis regarding their apps including their development techniques, more than 100 sessions that will explore the latest in iOS and Mac OS technology with focus on their development, use and integration, the ability to connect with Apple developers on a global basis, and the Apple Design Awards.
The first Worldwide Developers Conference was held in 1995 and the event has been presented annually thereafter. Since information shared at the conference is based upon cutting edge technology, attendees must sign a non-disclosure agreement.
There is typically a cap of approximately 5,000 attendees so those interested in attending would be wise to purchase tickets early. WWDC 2010 sold out within a mere eight days. Seating is limited and tickets are currently priced at $1,599.