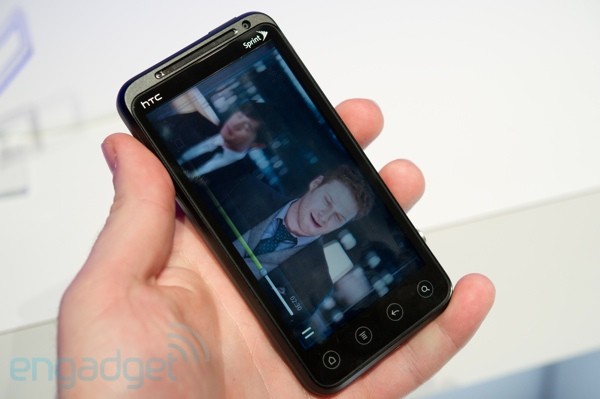 Engadget reports about first time that they put their hands on the EVO 3D and it's surprisingly not as bulky as they expected from usually big and overwhelming phones with 4.3-inch screen.
The EVO 3D has screen with the same stereoscopic 3D effect as Optimus 3D. Along the side it has a 2D-3D switch for the camera and it seems that all screen features and settings are software managed.
Here are main specs of HTC EVO 3D:
The EVO 3D is powered by a 1.2 GHz dual-core processor and has two 5 Megapixel cameras, capable to make a 3D photo and st stereoscopic 3D video capture and playback. HTC EVO 3D has latest version of Android 2.3 Gingerbread.
It also has a 4G hotpsot and acting as an access point HTC EVO 3D is capable to connect up to 5 Wi-Fi devices.
Source: Engadget