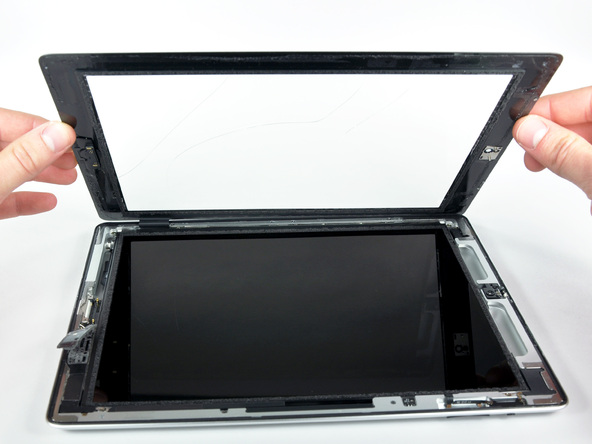 iFixit team got their hands on new, only few hours ago arrived iPad2. It is 16GB Wi-Fi version of the famous tablet.
The Apple's newest tablet expected to be thinner, lighter and faster it's predecessor. The first peek under the screen reveals the secrets of that much awaited tablet such as bigger batteries than they were in original iPad, new and completely re-designed motherboard. Another things like almost no free space inside of the iPad2 in comparison with an original iPad and LCD thickness of iPad2 is 2.4 mm now and it was 3.2 mm in original iPad are although interesting – you can really see the tapered edge of the iPad2 when you put it side-to-side to the old iPad.
Very important to mention that iFixit found the clips that hold the front and rear assemblies together are very fragile.
iPad2 Tech Specs:
Release date on March 11, 2011
* 1 GHz Apple A5 dual-core processor
* 512 MB of LPDDR2 RAM
* 16/32/64 GB internal storage capacity
* 9.7″ LED-backlit glossy Multi-Touch display with IPS technology(1024 x 768)
* HD (720p) Rear-facing camera + VGA Front-facing camera
Don't forget to check the video !
Source: iFixit