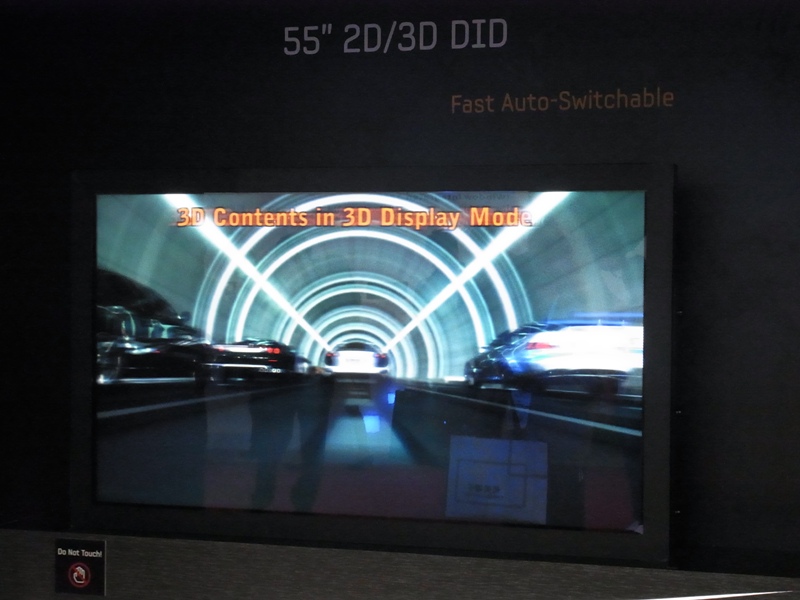 Good news for those, who didn't spend money yet on expensive 3d TV's that require special glasses.
17 March at FPD China, which is China's most powerful international exhibition featuring all kinds of Flat Panel Displays including LCD and Electronic Papers, Samsung Electronics presented 55-inch naked-eye glass-free 3D LCD TV.
The unveiled glass-free 3D LCD TV has functionality to switch between 2 modes: 3D and 2D and in order to present 3D images the optical refraction index must be adjusted in front of the LCD panel. And if optical refraction index is not adjusted it shows 2D images by default.
The Samsung's representative said: "This is just a prototype" and mentioned that this LCD panel uses a direct-lit CCFL (cold cathode fluorescent lamp) backlight unit, which could be replaced with a LED backlight unit in the future.
Also, he mentioned that it may take up to 3 years until we will see commercial products with this new glass-free 3D LCD function.
The short list of specs:
Full HD: 1.920 x 1080 mp
Brightness: 500 cd/m2
Contrast: 4000:1
Optimal distance for viewing 3D image is between 2,5 and 6m
Source: Tech-On!