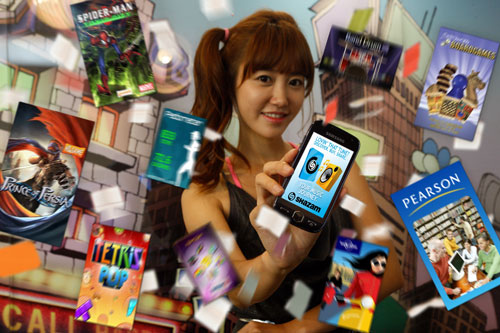 Samsung has proved they are a viable force to be contended with as their mobile and TV apps store announced they will soon surpass 100 million downloads since opening one year ago. Samsung shows that they expect 2011 to be a successful year, especially with the new release of Bada devices. Samsung released a statement announcing the milestone, "We are anticipating that Samsung Apps will show a rapid growth in 2011, especially with a variety of the upcoming bada device line up." Senior Vice President of Media Solution Center Kang-Hyun Kwon made the announcement.
Continuing, Kang-Hyun Kwon said, "Through consistent service improvement and high-quality app selections, we will continue to offer optimized application services for Samsung smart phones."
The news is contrasted with the reality that Apple's App Store has seen more than 10 billion downloads since opening in 2008. Though Apple continues to lead the industry, the new numbers show that Samsung is holding their own.
Those who visit the Samsung Apps site will see a banner announcing the nearly 100 million downloads and the official Samsung Apps Facebook page thanked users for helping their success. The Facebook page also announced a special upcoming event that will launch in order to reward members for their faithful service and helping to make Samsung a success.
Samsung is available in 120 countries worldwide, which has undoubtedly help create its monumental achievement. There are more than 13,000 apps available to choose from and according to Samsung, downloads in Spain, Germany and France account for up to 40% of all downloads.