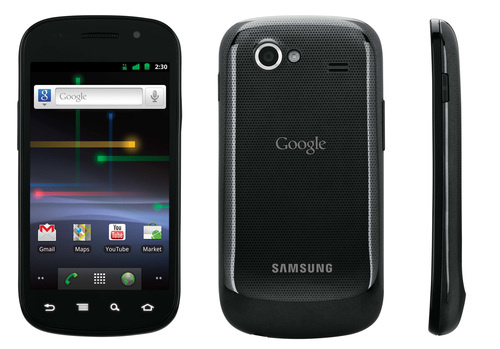 On Monday, March 21, 2011, Sprint announced the new Samsung, Google Nexus 4G device, based on the Android 2.3 operating system Gingerbread, would be available in the United States in spring 2011. The device operates on Android 2.3 (Gingerbread) and features a comprehensive Google experience as it incorporates Google Voice and access to more than 150,000 applications through Android Market.
The Nexus S 4G device features Google services such as Gmail, Google Maps with Navigation, Google Calendar, Google Voice Actions, YouTube and Google Search. This marks the first phone that is based purely upon Google's technology. It also marks Sprints 20th 4G device and fourth 4G phone.
Manufactured by Samsung Mobile (America), the Nexus S 4G is powered by a 1GHz Samsung processor. It contains a 5 megapixel rear facing camera and video recorder as well as a front facing VGA camera. The phone has 16GB internal memory, integrated GPS, Wi-Fi, Bluetooth, and a gyroscope censor to enhance gaming experiences.
Samsung Mobile President Dale Sohn released a statement regarding the new Nexus 4G device, "Samsung is thrilled to work with Google and Sprint to create the next generation Nexus S. Adding 4G capabilities takes this iconic device to the next level.
"Nexus S 4G integrates Samsung's best-in-class hardware and the exciting features of the Android 2.3 platform with the impressive speed and connectivity of Sprint's 4G network."
Sprint also announced that the new Nexus S 4G would cost $199.99 for those who purchase new two-year contracts or are eligible to upgrade their existing service. Existing Sprint customers will be able to use their current phone numbers to Google Voice as well.