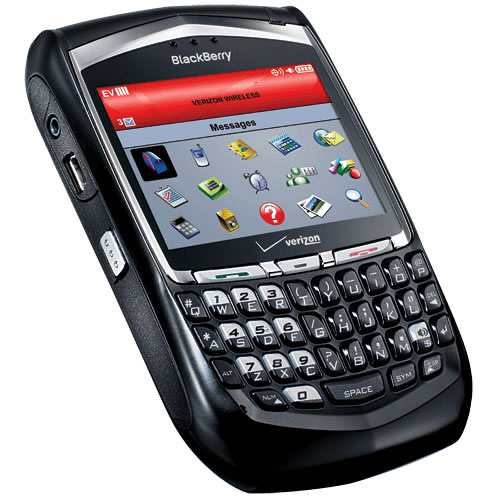 People are always talking to me about business and let me tell you, I'm the king of business, Name me an organization that doesn't use Blackberry's for its corporate communication and I'll show you a corporation on its way down the tubes. But I can do so much more. Come over here and let me show you some HD video. Well, yes, it would look better on the iPhone's screen…
Flagship Handset
Blackberry Torch 9800
£485 blackberry.com
BlackBerry, the brand so beloved of business folk, has gone all playful on us. Not that the Torch has completely changed its stripes: a hardware QWERTY is present and correct and, despite being a little cramped, remains superb for tapping out missives at speed But slide it away and you're left with a 3.2in multi-touch display, the platform for BB's spanky new OS 6, It's focused on social media, multimedia and speedy web browsing, and is great in each regard. Social Feeds keeps you on top of your digital life, the WebKit browser renders pages quickly and accurately and the media player has a Cover Flow-style interface. There are failings, however. The App World store is threadbare next to the best, and if you want media, alternatives handle it better: the Torch's screen is small and low-res, and its 5MP camera is mediocre. Fundamentally it's a phone that still cares most about messaging; it just realises the need for a healthy work/life balance.
Alternative:
BlackBerry Bold 9780
£400 blackberry.com
The best of the classic BlackBerrys benefits from OS 6's new social skills and browser, but prides itself on its crazy-long battery life and superb keyboard. Still a winner for business.
BlackBerry Pearl 9105
£330 blackberry.com
You either love or loathe the candybar-style BlackBerrys, For those that love them, the social media-loving, 2.2-inch screened, 3.2MP 9105 is an absolute cracker.
BlackBerry Curve 3G
£310 blackberry.com
For the budget-conscious BlackBerry lover, the new Curve keeps the classic form factor. Not much is new apart from BlackBerry's neat optical trackpad, but it's a solid choice.
Top Blackberry Apps
Gwabbit
US$9.95
Automates the process of updating contacts by pinching info from email signatures. The free version pings 'Gwabbed' contacts a courtesy email, the Premium version doesn't.
Monopoly Here and Now
£0.79
It's the Monopoly you know and love transposed to 2011: that means stations are airports, rents are millions and you get arrested for insider trading. Classic fun.
BlackBerry Traffic
Free
Furnishes BlackBerry Maps with up-to-the-minute traffic info. Grab an address from your contacts list and Traffic will predict your ETA and send it as a text to the relevant phone.