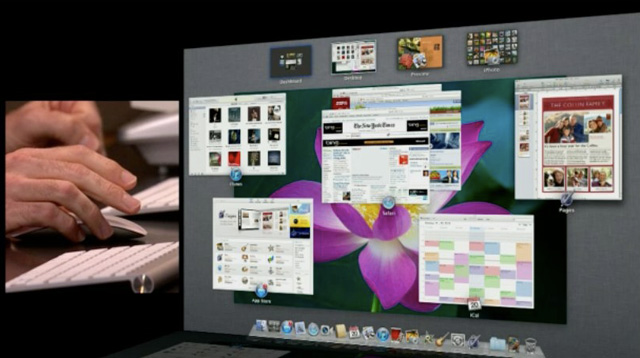 If you want a computer that is ready for work out of the box, right when you first turn it on, there's nothing better out there than a Mac. The Mac OS X operating system is very simple to use, yet powerful enough to fit even the most demanding people. Still, while you can do almost every day-to-day task with the default software that come with it, there are a few apps that you would definitely benefit from installing right away:
GlowWorm Firewall. Even though Macs are good at keeping out viruses and other malicious programs, they're not as well protected as you may think. Despite the OS being very secure, it can still be infected really easy by Trojans and spyware if the user allows it to (for example, clicking a link or a button in the browser or when an app launches practically means you can authorize the malicious code to run). That is why you do need to have at least some sort of protection, and the Glow Worm Firewall is the best one there is. You can specify rules for almost every app and process you have running, so if you have unidentified ones that require Internet access, you can block them (which will render them harmless, as they won't be able to send any information if they are indeed spyware).
iGTD. iGTD is simply the best schedule and task manager for the Mac OS, and it's definitely a must if you want to manage your time better. It uses the Getting Things Done methodology, as you can guess from its name, and can help you organize and track your To Do lists, daily tasks and even relatively long term projects with ease. Its main special feature is the ability to integrate with tons of other Mac apps for a much easier management. You should definitely download and try it out, especially when it's completely free!
Quicksilver. While the standard Mac OS X dock is pretty good for quickly launching applications, it still doesn't have a lot of advanced features that many people would find extremely useful. Quicksilver is an excellent addition to the dock and can also be used as a replacement if you want. It lets the user open any apps, manipulate files and perform a lot of other actions with only a few mouse clicks. It integrates with pretty much everything on the OS, and has a wide range of settings that can be customized to your individual needs – if you want something more powerful than the dock, this is the solution.
The Unarchiver. This app is practically the best archiver/unarchiver solution for Mac OS X, bar none. It has support for pretty much all of the popular archive formats, which make it the best replacement for the default archiver on a Mac. Not only can it compress and extract tar.gz, .zip, .rar, .7zip and other formats, but it also supports non-English or Unicode characters, so archives created in operating systems from a different region will display and work just fine.
VLC Player. The default player on Mac OS X is pretty good, but it definitely lacks in support for other formats – even Windows Vista had more! VLC Player fixes that by adding support for more than a dozen codecs, formats and file extensions, so you can play any kind of video and audio file on your Mac, from any source. It's definitely a must have for every Mac OS user!
If you just got a new MacBook, iMac or Mac Pro, be sure to download the apps listed above – you'll certainly need them, if not immediately, then after a while for sure!
Photo: mashable