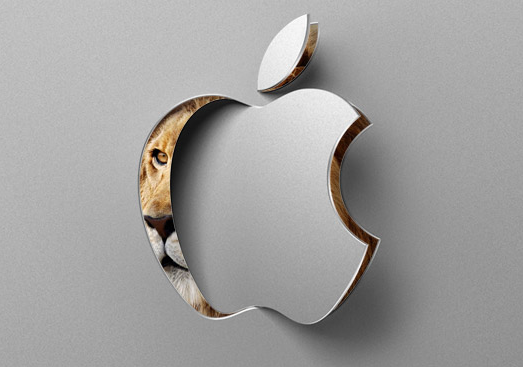 You could say that Mac OS X is the pinnacle of desktop OS evolution – it's sleek and fast, easy to use out of the box, it's secure, has a beautiful interface (that's not a pain on the eyes like Windows Aero) and at the same time it's super flexible and extendable with third party software – being based on Unix, you can turn it into pretty much anything you want, from a video editing power station to an OS for beginners or stable Web server.
It comes in handy for everyday work, as well. There are a lot of business, lifestyle and productivity apps on the marketplace, and for your convenience, I've listed 5 of the best, in my opinion, below:
WriteRoom. If you write a lot on your Mac and you are constantly distracted by the various other windows and processes you have running in the background, having WriteRoom can definitely improve your productivity by a high degree. What the app does is simple: it opens a text editor that fades or blacks out everything else, including the top bar and lets you focus only on your writing. It's brilliantly simple and works miracles for those who have difficulties concentrating on a task for longer periods of time.
Evernote. Evernote is pretty much the best note taking and information storage app there is for Apple devices. It has won numerous awards over the years and has become the preferred app/service combo for the iPad, iPhone and of course, Mac OS computers. With it, you can save bookmarks, screenshots, text and video/audio notes, and more, much like the OneNote app from Microsoft. You can then search and filter through that data with extreme ease and find what you need at a later time. You can sync the information between your Mac, your online account, iPad, iPhone, Android and Windows devices without any problems – it's the ideal solution if you want to store ideas and information that you think may be useful later on!
Mozilla Firefox. Firefox is undoubtedly the best browser around, and it's not because it's the fastest or simplest to use (those merits go to Chrome, though the latest Firefox 4 version is pretty darn close), but because of the sheer amount of quality add-ons that there are for it on the Web. You can customize Firefox to your taste with a few clicks, and the add-ons can protect you from viruses and any attacks, simplify your Web navigation and life, help you do things faster, plan your schedule and much more.
Things. Things is a beautiful and powerful task, schedule and To Do list manager for Apple devices, which can significantly improve the way and speed you accomplish your tasks and projects. It has won multiple awards over the past two years, and with the amount of features it offers, it's easy to see why: Things lets you create and edit tasks with one click, group them by categories and tags, set up various reminders, set milestones, sync the tasks with your iPhone and iPad, and do a lot of other useful things!
OmniFocus. This is another popular task management app for Mac OS that has slightly less features than Things, but is still a great tool to increase one's productivity. If you want to focus more on the tasks than on their management, this is the best app bar none. OmniFocus is based on the acclaimed Getting Things Done (GTD) system, and it's very easy to create a schedule and a workflow for all the tasks you need accomplished. If you need an easy to use task and schedule manager, OmniFocus should be your first choice.
There are a lot of other great apps to boost your productivity on a Mac, but before you go searching for them, I strongly recommend you download and install the ones listed above – they're definitely worth it!
photo Apple