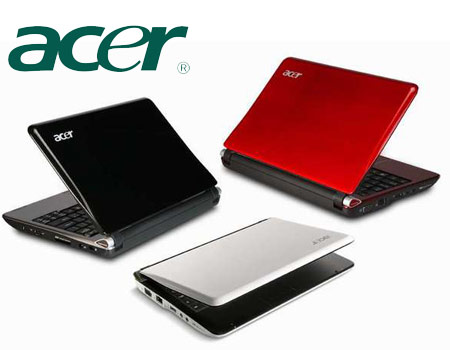 On March 31, 2011, Acer CEO Gianfranco Lanci resigned from ACER leaving many to speculate on the sudden decision. As Gianfranco Lanci had been with Acer since 1997 and oversaw many of Acer's largest moments including the acquisition of Gateway and Packard Bell by Acer, his sudden resignation took many by surprise. Gianfranco Lanci has been temporarily replaced by J.T. Wang as the search for a new CEO is underway. The announcement was revealed during a press conference.
According to reports, it appears that Acer wants to head in a new direction and become a mobile powerhouse like Apple and increase its profit margin. In addition to lagging sales, it was revealed during the conference that the company would cease focusing solely on netbooks and laptops and branch out into tablet pcs and smartphones. As Acer rose to become the third leading supplier of net books, they took a hard hit with the launch of their competitors' tablet pcs; quite specifically, the Apple iPad.
J.T. Wang discussed the future of Acer and stated, "We have built up a strong foundation and will continue to expand within, especially in the commercial PC segment. In addition, we are stepping into the new mobile device market, where we will invest cautiously and aim to become one of the leading players."
It appears that Apple has raised the bar for computer manufacturers and there is no doubt that tablet pcs are in demand and on the rise. In an effort to remain competitive and meet consumer's needs, Acer has announced their first tablet pc to be released in April. The Iconia Tab A501 will be sold through AT&T and features Android Honeycomb, an Nvidia dual core processor, a 10" WXGA muti touch screen and a 5 megapixel camera. The Acer Iconia Smart (smartphone) was announced in February and Acer plans to launch a dual screened laptop, the Acer Iconia notebook, in April. The dual screened laptop is currently available for preorder.