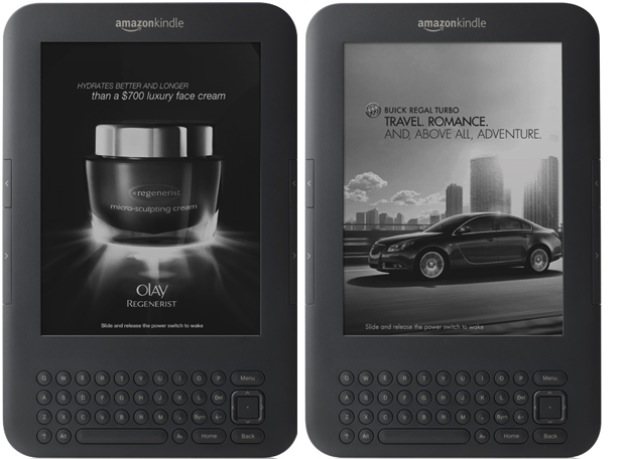 My-oh-my, how times are changing indeed! While the majority of us are being offended on the Internet by the limitless number of ads popping up all over the websites we visit, some people actually wants more! In fact, a large number of Kindle users are asking for Kindle devices, which could provide more advertising as they indulge in their reading experiences.
Amazon, naturally obliged and announced the launch of its latest Kindle, which has been dubbed: The Kindle with Special Offers. Initially, the product would have been released on May 3. This has changed and the device will now be available nearly a week earlier for the eager ad-hunting clients.
The new device will ship out on April 27, pre-loaded with sponsored advertisements from brands such as General Motors, Visa and more.
In exchange for ad-supported screensavers and ads at the bottom of the device, you can be the proud owner of the latest generation Kindle for only $114!
Amazon, however, did mention that the device will only be available to United States resident.