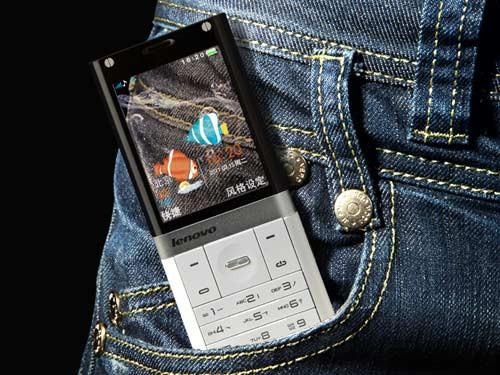 Dialog Semiconductor PLC, today announced that the company's first SmartXtend passive matrix OLED (PMOLED) driver IC, the DA8620, is being used by Lenovo in its recently launched color feature phone, the S800.
The Lenovo S800 will be the first commercial mobile phone to offer a transparent color display utilizing the company's SmartXtend driver technology. This technology allows the main display of the mobile device to utilize PMOLED displays. This will replace the current LCD or active matrix OLED (AMOLED) displays.
PMOLED is said to provide superior advantages in terms of picture and color quality, viewing angle and video performance over LCD displays that are being used in devices today. PMOLED display are also offered with a transmittance effect greater than 50%, making this ideal for see-through or transparent displays applications on devices.
According to Lenovo the new technology with provide users with a new experience with its transparency effect.
There is currently no word on when the device would be available commercially and what the price range would be.
photo by m8cool