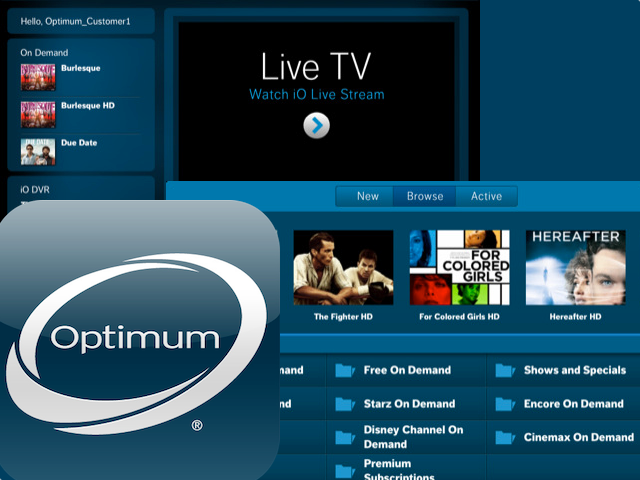 A new app for the Apple iPad has quickly become the top app in the entertainment section since its debut. The Optimum app enables Cablevision subscribers to access television programming through their Apple iPads and Cablevision announced that since its debut on April 2, 2011, the app has become the tenth most popular free iPad app.
Gary Schanman who serves as Senior Vice President of Video Production Management for Cablevision released a statement regarding the app's popularity, "We are very pleased by the strong and positive consumer reaction to the Optimum App for iPad, reflected by download activity, ratings and reviews. Our objective was nothing short of delivering the full cable television experience to our customers on an iPad in the home, and we are looking forward to continuing to enhance and refine the app, which has already become very popular with our cable television customers."
According to Cablevision, more than 50,000 downloads have transpired since April 2, making the download immensely popular. One of the features that may make the Optimum app highly sought after is that it does not require the Internet to operate. As long as the iPad user is a current Cablevision subscriber, they can download the app free of charge and essentially turn their tablet pc into a portable television with cable channel programming.
The Optimum app enables Cablevision subscribers access to more than 300 cable channels, a full library of video on demand programming, and the ability to setup and manage DVR recordings and access search and programming information from the Apple iPads.
Photo Engadget