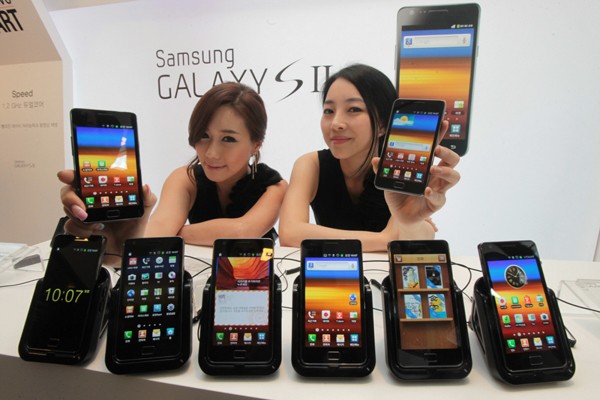 Samsung's Galaxy S smartphone has been for a reason the flagship model of the organization and probably one of its most successful ventures to date when it comes to smartphone technology. But, how will the company go about releasing the Galaxy S's successor and bettering the 14 million sales the company had with the original Galaxy S?
Well, it is simple. Just do what Hollywood does – simply launch a bigger budget sequel to an even wider audience. And, this is exactly what Samsung is planning with the new Galaxy S II.
The company is holding a media day event in South Korea to celebrate the domestic launch of its new miracle, the blazing fast Galaxy S II handset.
The new device boasts with a dual-core 1.2GHz processor, runs on Gingerbread and consists of a 4.27-inch 800 x 480 pixel super AMOLED plus display, TouchWiz 4.0 UI, MHL Port and an 8-megapixel camera capable of 1080p video.
According to reports the device is already on limited sales in the United Kingdom and already on its way to a 120-country and 140-carrier invasion. This is 10 more countries than what was targeted with the original Galaxy S.
With the exception of the iPhone and iPad, this will probably be one the biggest mobile handset launches we will have experienced in recent times.
Way to go Samsung! Just go big and it may just pay off, we are sure your Galaxy S II will be one of the most popular devices to hit the market this year!