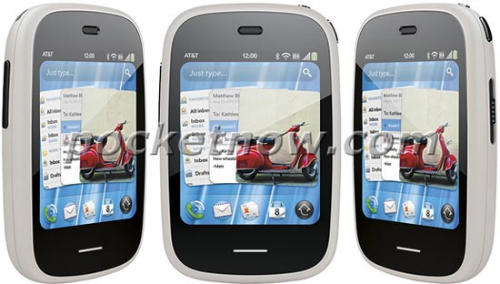 PocketNow.com released an image, they managed to lay their hands on, showing that one of HP's upcoming webOS phones, the HP Veer, may be available in white soon. The device was previously seen in black when it was introduced along with the Pre 3 and TouchPad.
The new images of the device in a white color may be an indication that the arrival of the device may be just around the corner.
The HP Veer is about the size of a credit card and no thicker than a deck of playing cards. It boasts with a tiny 2.57-inch touchscreen, an 800MHz processor, 8GB of internal storage, a 5-megapixel camera, supports WiFi, Bluetooth, GPS, HP Touchstone support and a slide-out QWERTY keyboard.
From information received it would appear that the device is headed over to AT&T in the United States.
There still is no word on an official release date of the device or retail price.