Unconfirmed reports released on April 6, 2011 suggest that the new HTC Sensation may make its official debut next week. HTC is holding an event in London on April 12, 2011, and indications point to the great possibility that an official statement will be released then.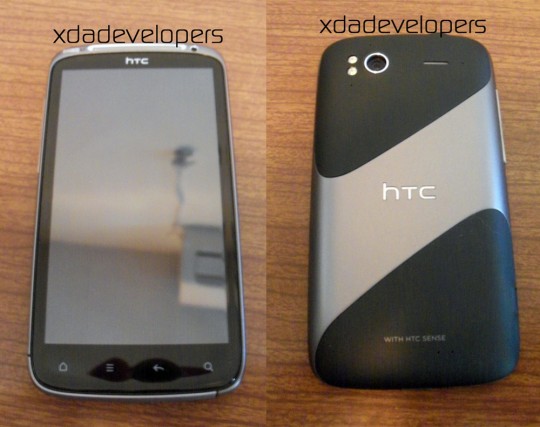 The announcement was leaked on Pocket Lint.com. According to Pocket Link the HTC Sensation is actually the formerly announced HTC Pyramid and their sources confirm that HTC will announce the newly named HTC Sensation at the event. Though Pocket Link indicates that the announcement should be made at the UK event, they didn't have any information regarding when the new smart phone will hit global markets but it will hit the UK first. Pocket Lint didn't cite their sources but did share photos of the new phone.
Additionally, the tech blog stated they have received confirmation regarding the name change from the HTC Pyramid to the HTC Sensation. The HTC Sensation is said to feature a dual core 1.2 GHz processor, 768 MB RAM and has an 8 Megapixel camera and a 4.3 inch qHD 960×540 screen. Though the reports remain unconfirmed, there is high expectation that the new HTC Sensation will make its official debut at the upcoming press event.
HTC has sent invites to the event that suggests they will show "what's next" giving credence to the speculation that they will announce the new smart phone as well as the HTC EVO 3D, which is a glasses free 3D smart phone expected to hit Europe soon. In addition to the HTC Sensation and HTC EVO 3D two Android tablet PCs operating on Honeycomb 3.0 are expected to be announced.
Photo by androidcommunity