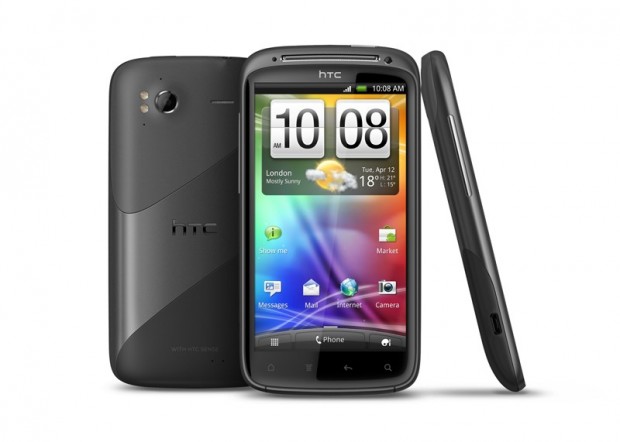 On April 12, 2011, Vodafone leaked information regarding the new HTC Sensation smartphone detailing information, specs and photos. According to the information that was posted before subsequently being taken down, the new phone will feature a 4.3 inch qHD SLCD display measuring 540 x 960, a 1.2 megapixel front facing camera and an 8 megapixel rear facing camera with LED flash and a 1.2 GHz dual core Snapdraggon processor. The HTC Sensation is based on Android and focuses on multimedia as it uses the HTC Sense interface with version 3.0.
The 8 megapixel camera ensures that you can take crystal clear photos in any type of lighting as the camera features LED flash. The HTC Sensation also feature auto face focus which enables users to take photos qucikly and easily, ensuring that faces aren't blurred and will come in crystal clear, regardless of activities performed during picture taking time.
The 1.2 GHz Snapdraggon dual core processor ensures that you have plenty of speed to handle your tasks with speed to handle multi tasking. The phone also features internal storage of 1GB and 768 MB of RAM. Internet feature up to 14.4 Mbps downloading speed on a 3G network and up to 5.76 Mbps upload speed on a 3G network.
The HTC Sense makes connecting with your social networks easy and simple as there are options to handle your Facebook and Twitter accounts and connections, Friend Stream, Flickr, Twitter and YouTube. The phone also features an internal GPS antenna and DLNA for wirelessly streaming media from the phone to the television or computer. The HTC Sensation will be the first smartphone that features the new HTC Watch and will be available on T-Mobile USA.
photo HTC