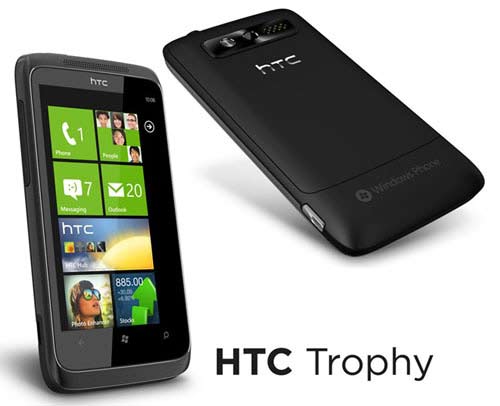 HTC's long awaited and much delayed Windows Phone for Verizon, the HTC Trophy, is back in the loop after the device made a brief appearance on Best Buy's website. A screenshot was captured by PocketNow.com who found the device on the company's official website.
As can be seen from the screenshot, the device was listed with a retail price of $599. It was also confirmed on Engadget that a tipster provided information that the device may indeed be a world phone.
If this is indeed the case, the HTC Trophy will join three Androids, two BlackBerries and two Windows Mobile handsets as the carriers' globe-trotting options.
There is still no word on a release date for the device, but it is clear that Verizon is adamant on bringing this elusive device to consumers.