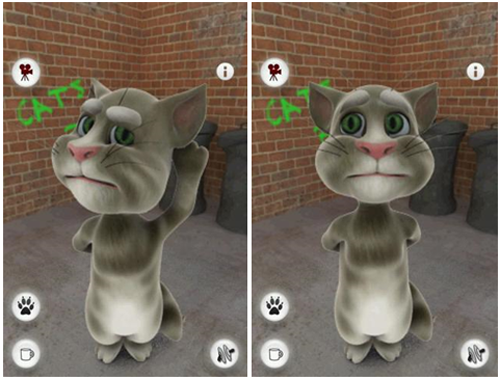 Mobile app developer Outfit7, developer of the popular Talking Friends series of applications recently announced that its iOS and Android apps have hit the 100 million download milestone and that in just less than ten months.
According to the company, the series of apps totals an average of around 15 million downloads per month.
The company started in Slovenia and said that it will launch about 15 more Talking Friends apps for iOS and Android throughout the course of this year.
For those not familiar with the Talking Friends series, each outfit of apps features an animated 3D character that can be poked, tickled or played with in a number of ways with a smartphone touch screen. The user can speak, via a microphone, to the character, which will repeat the words they hear in their own voice.
The applications also allow users to record customized videos that can be shared on FaceBook, YouTube or via Email.
According to Outfit7, up to 100,000 videos are shared on YouTube each month, around 100,000 to 200,000 more on FaceBook. On average around 400,000 videos are shared via Email.