EVO and MyTouch 4G handheld owners have for a while been able to enjoy the offerings of video calling via Qik, but Skype's latest acquisition will finally allow a few more devices in on the action.
It has been announced that Qik Video Connect now works with some devices running Android 2.1 and up, iPhones, iPad 2s and any iPod Touch with a camera. This allows Apple fanatics and Android fans speak face-to-face over 3G, 4G and WiFi with any device.
Qik Video Connect is not the first app to do cross-platform video calling, but it is the only one with Qik's video mail and video sharing services.
One problem is facing certain users, however. The service is currently only available on ten Android handsets.
It has been confirmed that the company is busy working on making the app ready for use on other devices as well.
Back in January the news was announced that Skype was interested in acquiring Qik, and almost a week later it was announced that the purchase had been completed. This surely had been one deal for the better of humanity!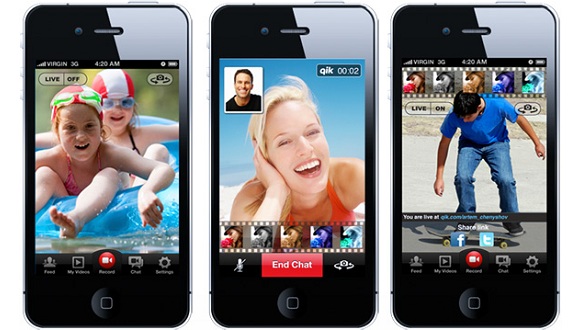 We are sure a large number of users can't wait for these guys to do their work faster!