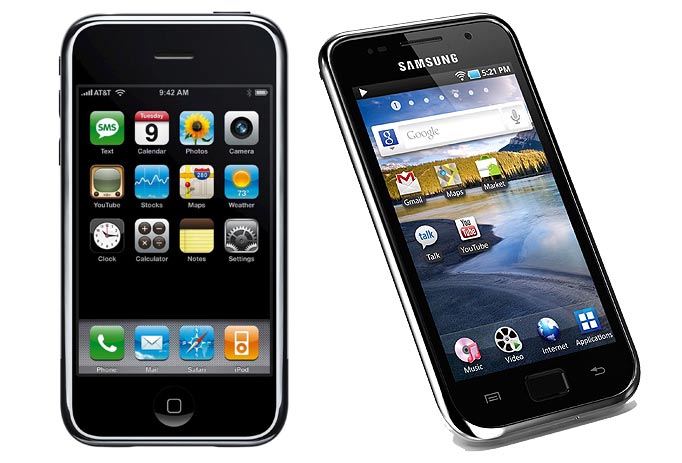 Less than a week after Apple filed a patent infringement lawsuit against Samsung, Inc., Samsung responded by filing their own suit claiming patent infringement. Samsung filed their suit in Seoul Central District Court which includes two patent infringements and three other infringements. In Samsung's suit they state that Apple is in violation of several of their patents. Samsung released a statement regarding the lawsuit. It reads as follows.
"On April 21, Samsung Electronics filed a lawsuit in the Seoul Central District Court, Korea against Apple Inc. citing five patent infringements. Separately, Samsung filed a suit in a court in Tokyo, Japan citing two patent infringements, and in Manheim, Germany citing three patent infringements.
"Samsung is responding actively to the legal action taken against us in order to protect our intellectual property and to ensure our continued innovation and growth in the mobile communications business."
What makes the legal fight more challenging, however, is that Apple is Samsung's largest client as Apple uses many of Samsung's chips and LCD Displays in their own products. As Samsung filed five claims of infringement, Apple filed sixteen claims against Samsung on Friday, April 15, 2011.
There is no doubt that to the average consumer, Samsung's latest line of Galaxy phones bear a striking resemblance to the iPhone and Apple also accuses Samsung of copying the patent design on their iPad as well. An analyst for Daewoo Securities, James Song, spoke with Reuters about the latest legal issues," Apple is quite annoyed by Samsung's fast rise in a market which it virtually created. It's quite threatening to see how quickly Samsung plays catch-up, and Apple might have felt a strong urge to put a brake on its march just when Samsung is set to roll out a new smartphone in May ahead of its new iPhone."