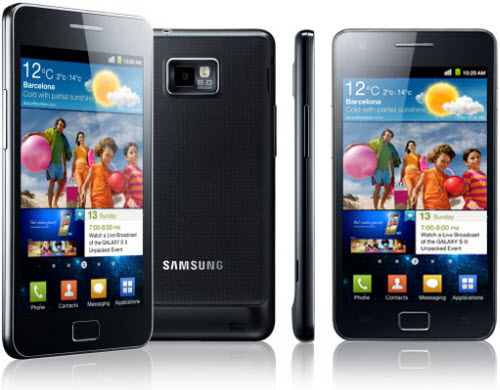 The Samsung Galaxy S II is getting an update before its official release and unfortunately, the new update has pushed back the launch of the highly anticipated smart phone. The processor will be updated from a 1.GHz dual core processor to a 1.2GHz dual core causing the delay in the launch, but for many, the increase in power will be well worth the wait. GSM Arena was first to make the announcement citing information provided by an internal source. Additionally, the information was announced on the Samsung Estonia Facebook page.
The Samsung Galaxy S II was expected to be released in May 2011, but it looks like it won't be until at least June since the new changes were announced.
According to the Samsung Galaxy S II website, the new phone will feature a 4.3" Super AMOLED display that will provide easy visibility during indoor and outdoor use. The phone is based on the 2.3 Android platform and has 16 GB/32GB memory with a MicroSD card slot up to 32GB.
The phone features a rear facing 8 megapixel camera with LED flash and a 2 megapixel front facing camera for video capture. Video formats include MPEG4, H.264, H.263, WMV, DivX, Xvid and VC-1. Recording & Playback 1080@30fps and audio formats include MP3, OGG, WAV, WMA and more. The phone has an A-GPS system and is Bluetooth enabled, features Wi-Fi and has a USB slot. Many consumers have stated they find the Samsung Galaxy S phones to be easy to use, convenient and durable.
At this time, a specific date for the Samsung Galaxy S II's release has not been announced.
Photo Samsung