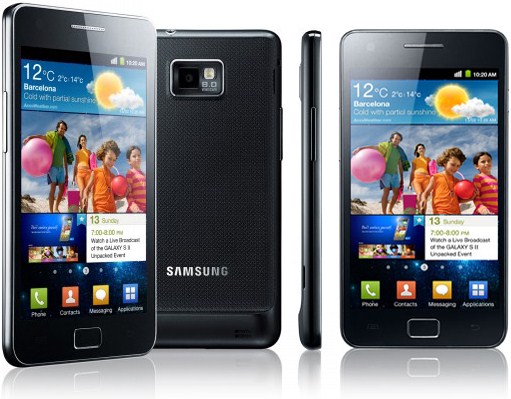 The Samsung Galaxy S II goes on sales in the UK on April 27, 2011 but will only be available at Phones 4U. Samsung announced the news in a press conference on April 21, 2011. Phones 4U will be the only retailer selling the new smartphone in the UK. The phone will be available in both retail stores as well as online and customers may preorder the phone. Those who choose to preorder can get a free 8GB memory card.
Designed with thinness in mind, the Samsung Galaxy S II measures 8.49 mm thick making sure that it is easy to handle as well as transport. Additionally, the phone features the first super AMOLED Plus display on a 4.3" screen, ensuring that videos,, television shows, games and photos are easily viewed in crystal clear, realistic vivid colors. Speed is assured as the Samsung Galaxy S II has a 1.2 GHz, dual core processor. The added processing speed makes certain that downloading and uploading times are fast and also make is easy to multitask without your phone slowing down.
Equipped with a 2 megapixel front facing camera ensures that you can handle video conferencing and other tasks, while an 8 megapixel rear facing camera with LED flash produces high quality photos.
Marketing Director of Phones 4U Russell Braterman released a statement, "With its super-slim good looks and the latest Android 2.3 operating system, the Samsung Galaxy S II is the next step in the evolution of mobile. We're really proud to be the first retailer to offer the Samsung Galaxy S II to our customers. The original Samsung Galaxy S was hugely popular when it launched last year, and we're confident the Galaxy S II will be just as successful as its predecessor."