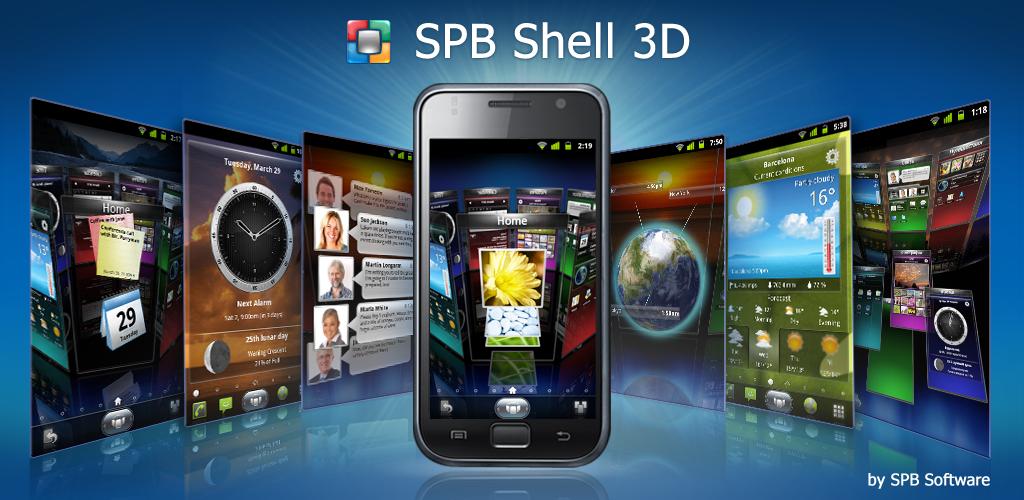 The new Android UI launcher was released few days ago and once again confirms the power of Android OS which is widely used on millions of smartphones.
This newest release of SPB software is very handy for those users who don't want to mess with Android ROM and don't want or just can't to hack their smartphones.
SPB shell 3D is an easy solution to install cool 3d widgets on your smartphone's home screen like weather forecast 3d chart, world time with 3d globe and many other 3d panels and widgets. SPB Shell definitely is a next generation 3D user interface for your Android smartphone.
The underlying graphics engine of Shell3D SPB (SPB UI Engine) written entirely in native C + + code, which takes performance of that software to the top level. And great performance is what makes the difference between good and great software, said SPB Software.
The well known fundamental problem of all modern smartphones is a battery and SPB kept in mind power consumption in each step of it's software design. However, the SPB Software 3d is not suitable for Tablets and live wallpapers are not supported as well. The price is US$ 14,95 (about € 10,56)
Here is SPB Shell 3d demo video
Source Android Market