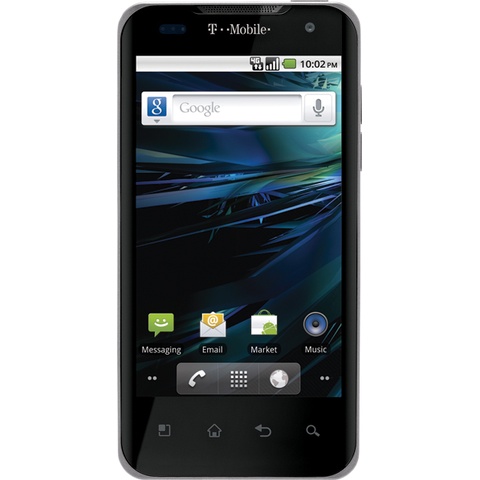 On Friday, April 15, 2011 the T-Mobile G2X smartphone officially launched online. The phone will hit retail stores on April 20, 2011. The dual core LG Optimum2X is based on Android 2.2 and is on kicks off with a $199.99 price tag for those who choose a two-year contract. The T-Mobile G2X runs on T-Mobile's 4G networks and is T-Mobile's first dual core mobile processor. The phone is small measuring 4.88" in height, 2.48 "in width and is .43" thick. Weighing 5 ounces the phone is extremely lightweight and comfortable.
As the T-Mobile G2X operates on Android 2.2 or Froyo, there is an upgrade available to Android 2.3 or Gingerbread. The smartphone also boasts an NVIDIA Tegra 1GHz dual core processor giving it plenty of speed to handle multiple tasks.
Those looking for a phone that can handle photos and videos will be well pleased with the G2X as it contains a 1.3 megapixel front facing camera for video conferencing and an 8 megapixel rear facing camera for photos. The rear facing camera also features LED flash and auto focus.
The touch screen measures 4" with 800 x 400 resolution and is DLNA compatible with HDMI micro out. The phone features Bluetooth, Wi-Fi, and the 4G network enables speedy uploads and downloads. As the phone won't hit stores until April 20, 2011, you can't go to a store and check out the phone firsthand. Some other features, however, include NVIDIA Tegra Zone, T-Mobile on demand TV and movies and access to some of the best apps available in the Android marketplace.
You can find the T-Mobile G2X online now.