Three years ago, Tag Heuer unveiled its $5,000 aluminum phone, a device not many users were interested in. Now, the company is working on yet another excessive device.
ModeLabs, who previously worked on a Versace handset, just filed an FCC test report for a smartphone boasting the Swiss watch marker's name.
According to the filing, the device is expected to run on the GSM 800MHz and 1900 MHz bands and also supports HSPA+ connectivity. The device will also support 802.11n WiFi and Bluetooth.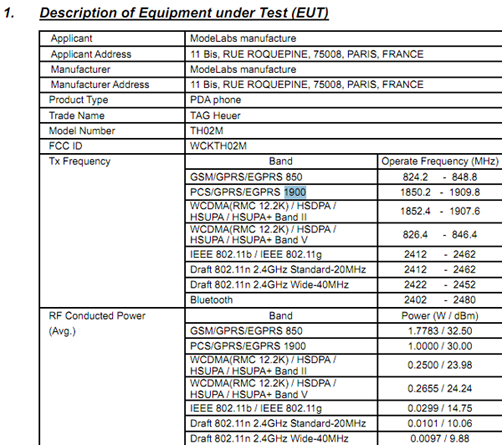 The company has not yet revealed any information on the device, nor the pricing. Not that it really matters, as we believe that the device would not suite the budget of many of our readers in any event.
It is also not clear when the FCC approval will be completed or the device would be announced publicly by Tag Heuer.