The battle for watching television on iPads continues as Time Warner Cable continues to stand their ground believing they have the legal right to stream cable television programs through their new TWCable TV iPad app. Many television networks disagree and have filed a number of cease and desist letters to the cable company giant. Now, Cablevision has announced they have a new TV iPad app currently awaiting Apple approval.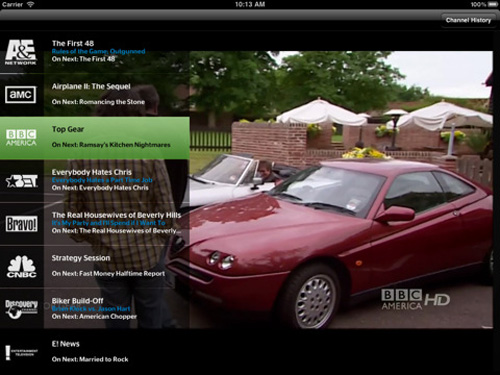 As the TWCable TV iPad app was intended to have 32 channels, it now has nearly half that amount as a number of different networks demanded their programming be removed from the app. Time Warner has announced their compliance with those who wish to be removed while encouraging further relationships with companies that are in favor of the TV app. Some of the Apps greatest critics include Discovery, Fox (News Corporation), Scripps and Viacom networks as more networks are throwing their support behind the app.
Though the TWCable TV iPad continues to lose programs, more have been added. Current TV, the Hallmark Movie Channel, Bloomberg TV, PBS Kids Sprout, Cartoon Network and TruTV are slated to come to the new TWC app. Channels that the TWCable TV iPad app recently lost include Comedy Central, Discovery Channel, MTV, VH1, Spike, Animal Planet, Nickelodeon, National Geographic, BET, CMT and FX.
Additionally, Cablevision released a statement regarding their new Apple TV and video app, "We have launched our Optimum App for iPad on Cablevision's campus and in approximately 100 employee homes and it works wonderfully. The application has been submitted to Apple and, upon its approval, will be available to our cable television customers," the statement read.
image source Electronista