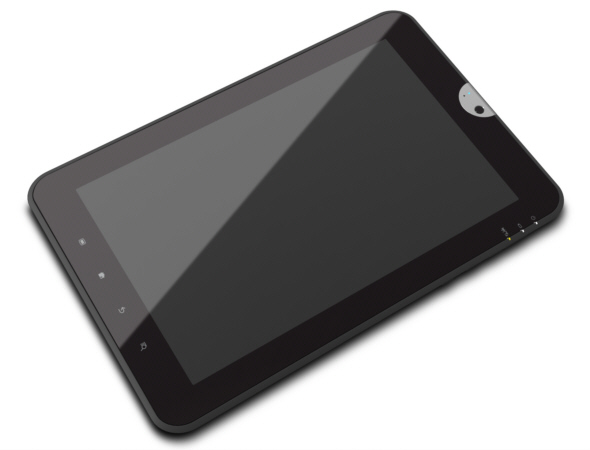 Toshiba's latest Honeycomb tablet is already on its way to Japanese stores where it is known as the Regza AT300, but still no word was available on a US release of the tablet. That was until now, when the FCC finally approved the device for sale in the United States.
There is still no word on an official name for the device in the United States, where it is still referred to as the ET100/WT100.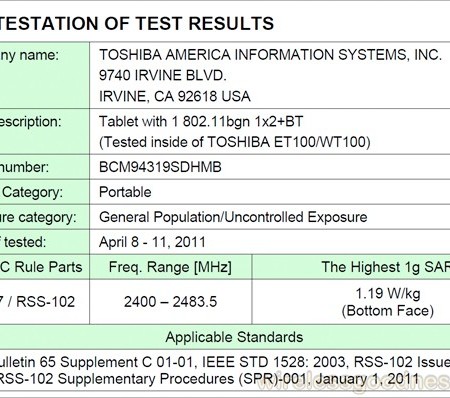 The device will consist of a 10.1-inch, 1280×800 display, and run on NVIDIA's Tegra 2 platform. The tablet boasts with dual cameras, HDMI and USB ports, an SD card reader, 802.11n WiFi and Bluetooth radios. According to an earlier report on the device, it is possible that it may also consist of a removable battery.
The news of the approval of the device for US release will come as good news for Toshiba.
There is still no word on an official release date or price for the tablet.