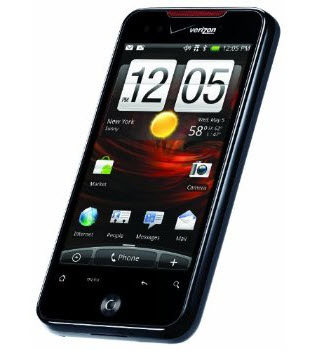 A new leaked report by Android Central suggests that the Verizon Droid Incredible 2 may be a world phone. According to the report it appears that the new Incredible 2 will have both CMDA and GSM connectivity indicating that it will be used in the United States as well as internationally. The new phone should feature a 1.3 megapixel front facing camera for video conferencing and will have an 8 megapixel rear facing camera.
According to the leaked documents, which includes leaked photos and a roadmap, the Verizon Droid Incredible 2 has a pre installed 16GB microSD card which provides more than twice the memory in the previous version, DLNA media sharing over a Wi-Fi network, a 3G mobile hotspot for an additional $20.00 for 20 GB, and will offer a new sync and connect feature that will import and handle multiple email addresses and other contact information, thus making it unique and distinctive among all the new Verizon Cell Phones of today. Other features include a larger screen for better viewing and easier viewing of video and reviewing data and reading text.
Regarding the leaked information regarding an additional 20GB for $20.00, well it is unclear whether this is accurate or if Verizon made a typo. It should also be remembered that this information is leaked and at this time, remains unverified. Also, keep in mind that the HTC Incredible S is expected to debut at the relatively the same time as the Droid Incredible 2 and though an exact release date is uncertain, it appears that the debut may be near.