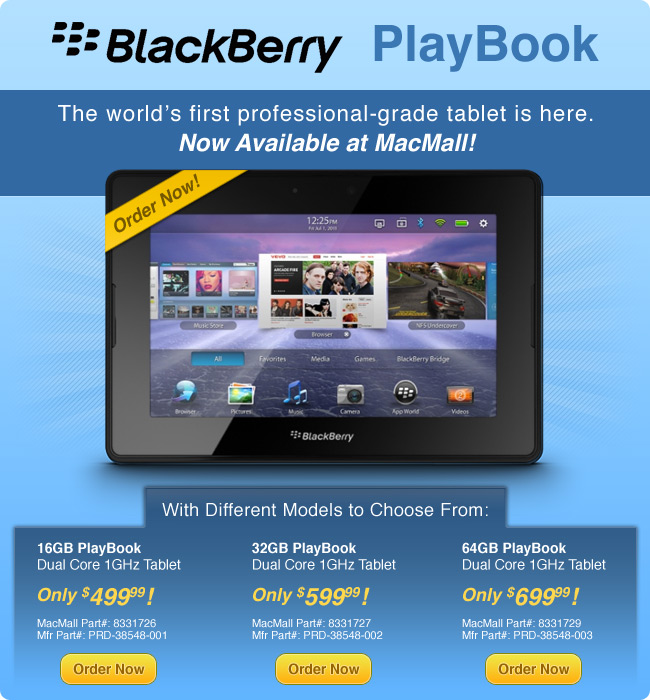 Are you in the market for a BlackBerry PlayBook? A recent e-mail distributed by MacMall indicated that your next BlackBerry PlayBook could run on Google's Honeycomb operating system. That's right! You can dish RIM's operating system on the PlayBook for the world's latest and most popular operating system on your own device.
The image in the advertisement clearly shows a BlackBerry PlayBook showcasing Google's Honeycomb operating system on the device. The advertisement can also be viewed on MacMall's official website.
The price for the Honeycomb-driven PlayBook starts at $499.99 for an entry-level 16GB model.
If you are interested in purchasing your PlayBook, we recommend that you jump to this opportunity. No information was provided on the number of models available with the online retailer.