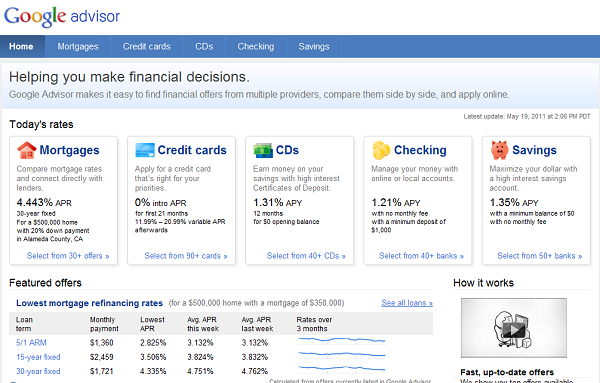 On Friday Google began providing United States Internet users with tools, which could assist them with making financial decisions. Google Advisor allow users to perform a number of financial activities, such as quickly find and compare rates, returns or other vital factors, such as credit cards, mortgages, saving accounts and money matters.
In a blog post, Google said that users can simply enter information about what they are looking for in a mortgage, credit card or checking and savings account.
Google will then supply users with a list of offers that match their criteria, along with rates and contact information.
The new service will be home for online money management tools that Google has been developing and testing since 2009.
The new service can be accessed at http://advisor.google.com