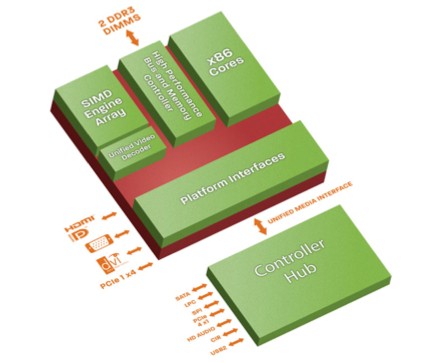 AMD just announced the launch of two new additions to its line of Embedded G-Series APUs, combining Fusion-based processing with reduced power consumption. The new T40E and T40R boasts with the same 64-bit and x86 Bobcat CPU cores and DirectX 11-capable GPUs found in previous chips in the G-Series. However, the company said that the new pair can operate using 39% less power.
According to AMD, the single-core T40R boasts a thermal design power (TDP) rating on only 5.5 watts, while the dual-core T40E offers a thermal design power of 6.4 watts.
The two applications have been designed for compact fanless systems, which include kiosks and mobile industrial devices.