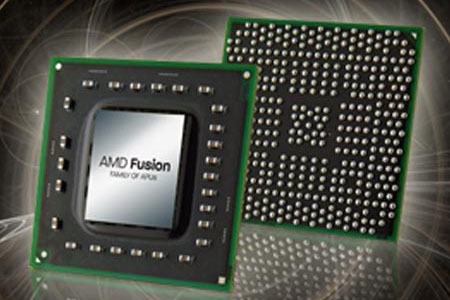 Donanimhaber, a Turkishtech-related website, has revealed some NVIDIA information in the past, which all turned out to be factually. Now, they are back with a leak of a new AMD Fusion chip, which is said to be part of the company's upcoming "Sabine" platform.
The new chip, called the A8-3530MX, the 32nm, quad-core processor is said to clock in at 1.9GHz and boasts 4MB of Level 2 cache. According to the leaked information, it can be boosted to 2.6GHz in TurboCore mode.
The new chip also packs an integrated Radeon HD 6620G graphics core, along support for both 1,600MHz DDR 3 RAM and low-power DDR 3L memory.
The new technology has not yet been confirmed by AMD, but according to Donanimhaber, this new chip will hit laptops sometime during June 2011.